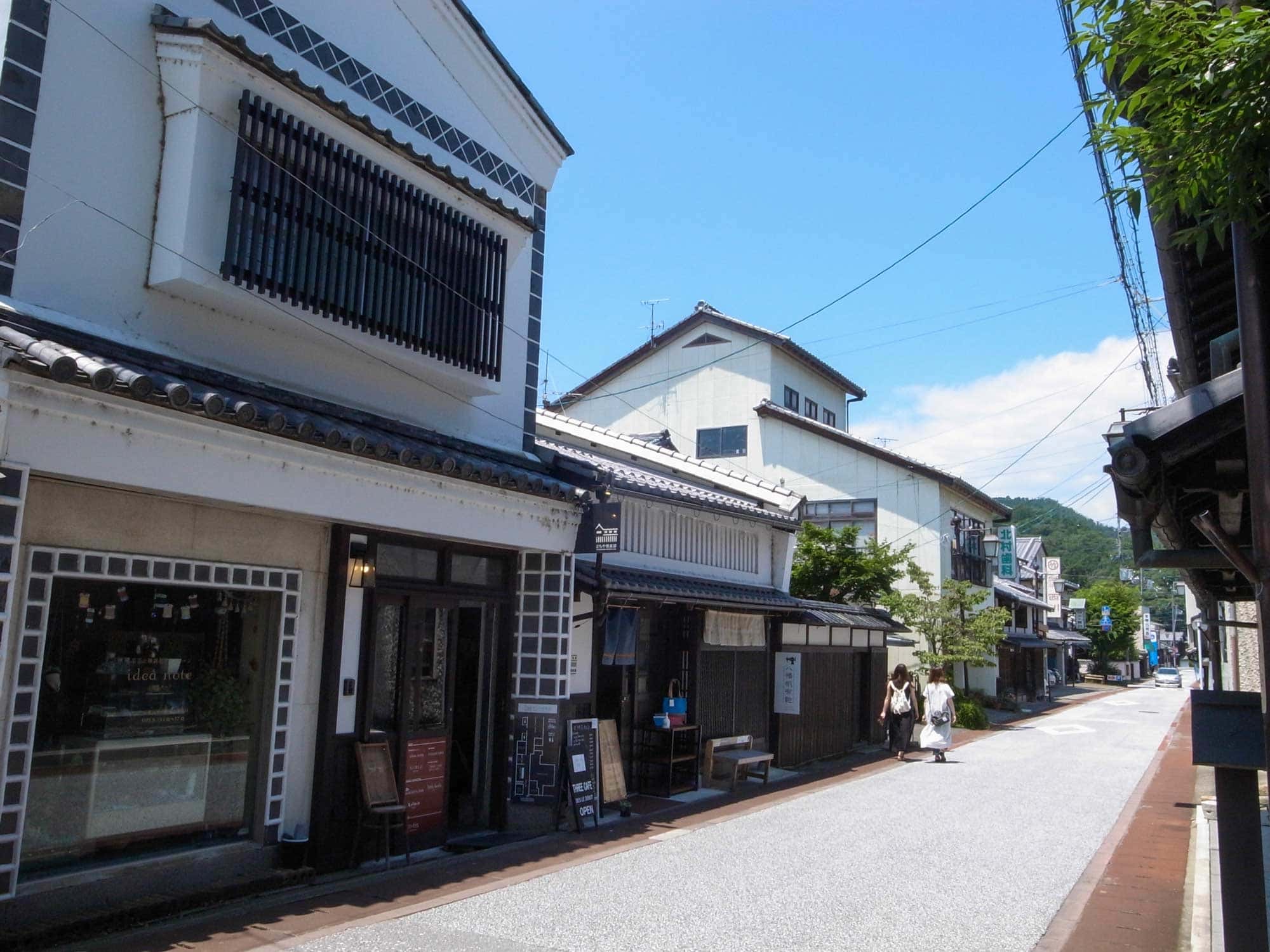 Our Projects
Machiya Club has engaged in a number of activities since June 2012, aimed at local revitalization by preserving and utilizing traditional buildings, such as machiya townhouses and kura warehouses, in the historic district of Omihachiman City, Shiga Prefecture.
1. Accommodation Management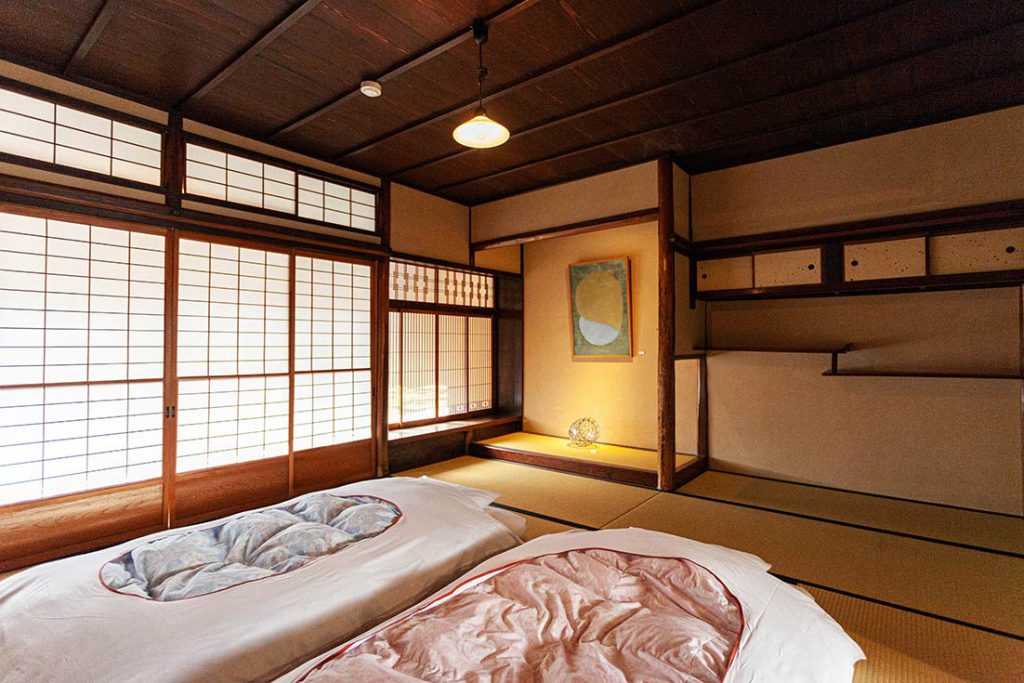 We own and operate accommodation facilities. MACHIYA CLUB – CULTURE & STAY is a ryokan style inn, housed in historical buildings which operated as sake and soy sauce breweries during the Edo period. Guests enjoy a stay immersed in the historic atmosphere of Omihachiman.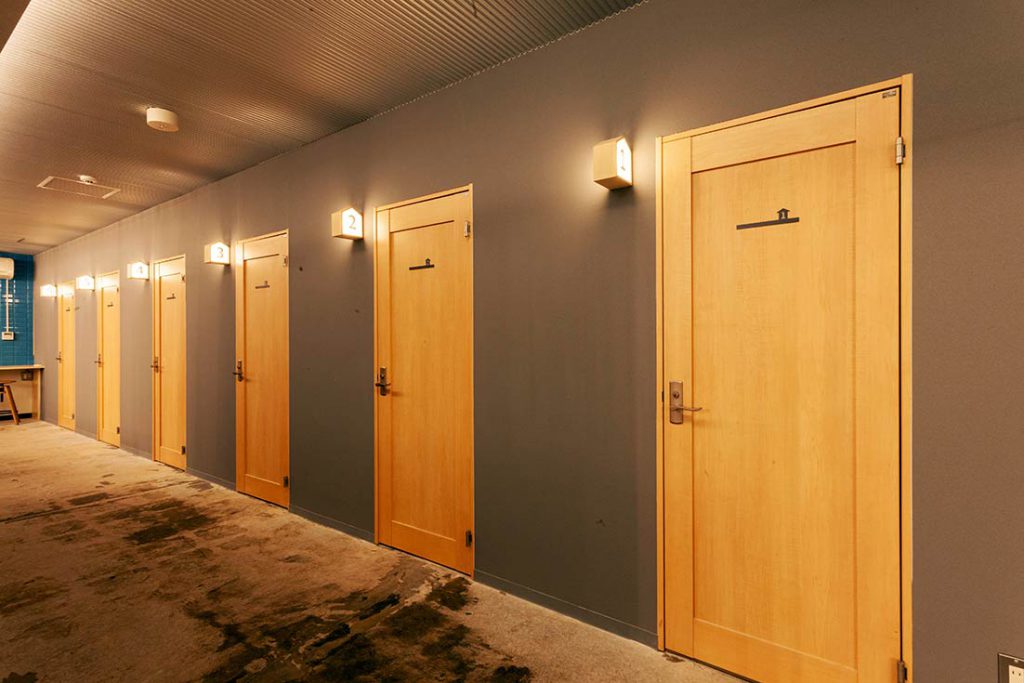 LITTLE BIRDS HOSTEL is a cozy hostel-type facility on the second floor of a mid-Showa period building, newly renovated with contemporary style. It features a large common space to promote free communication between guests.
2. Coworking Space Management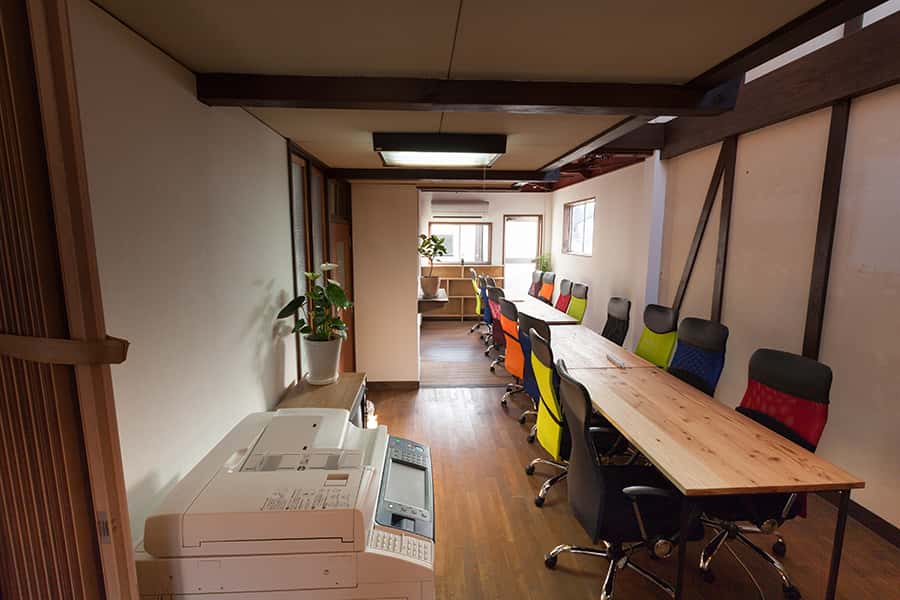 CO-BA OMIHACHIMAN is a membership-based coworking space, established to foster community innovation, where aspiring startups can meet and utilize local resources to nurture their new businesses and projects.
3. Retail Space Renovation & Rental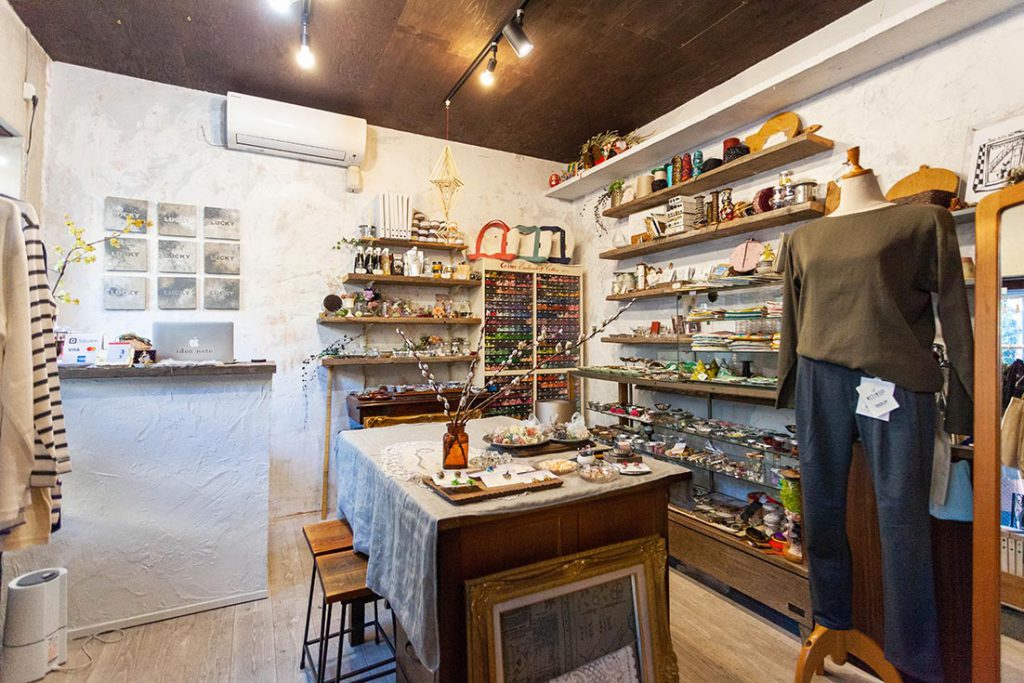 We also rent shop spaces for local retailers who share our same goals. These shops are located within our renovated facilities. Our revitalization activities depend upon these meaningful collaborations with the local community.
The unique and diverse shops partnering with us currently include handcraft boutiques specializing in products sourced from local materials, a nail salon, café, and a shop who sells nuts in bulk.
4. Promotion of Local Omihachiman & Koto Region Crafts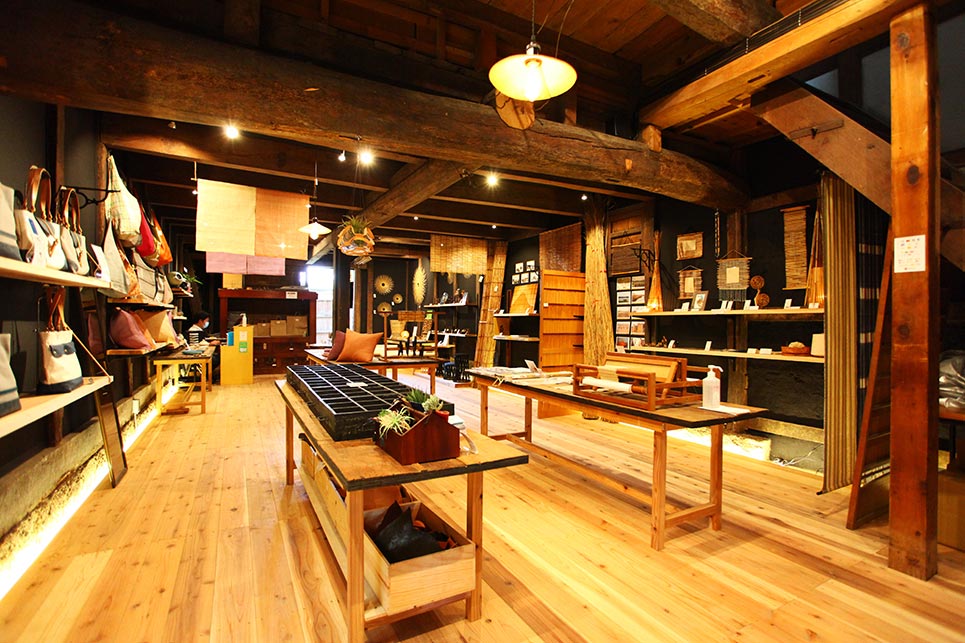 To share the tradition and culture of Omihachiman with wider audiences, we opened our own flagship shop and gallery, called KOYOMI – LOCAL LIFE & CRAFTS. Here, various traditional crafts from our area are displayed and sold, such as traditional handcrafts made with materials like reed, bamboo, leather, sailcloth, and linens, all sourced from the local Koto Region, including Omihachiman and its neighboring towns.
The shop is also used to provide hands-on workshops where participants can experience a deeper understanding of how these products are made. And additionally, we offer brief tours to see more of Omihachiman's beautiful nature as well as the production studios of local craftspeople.
5. Rental Space Management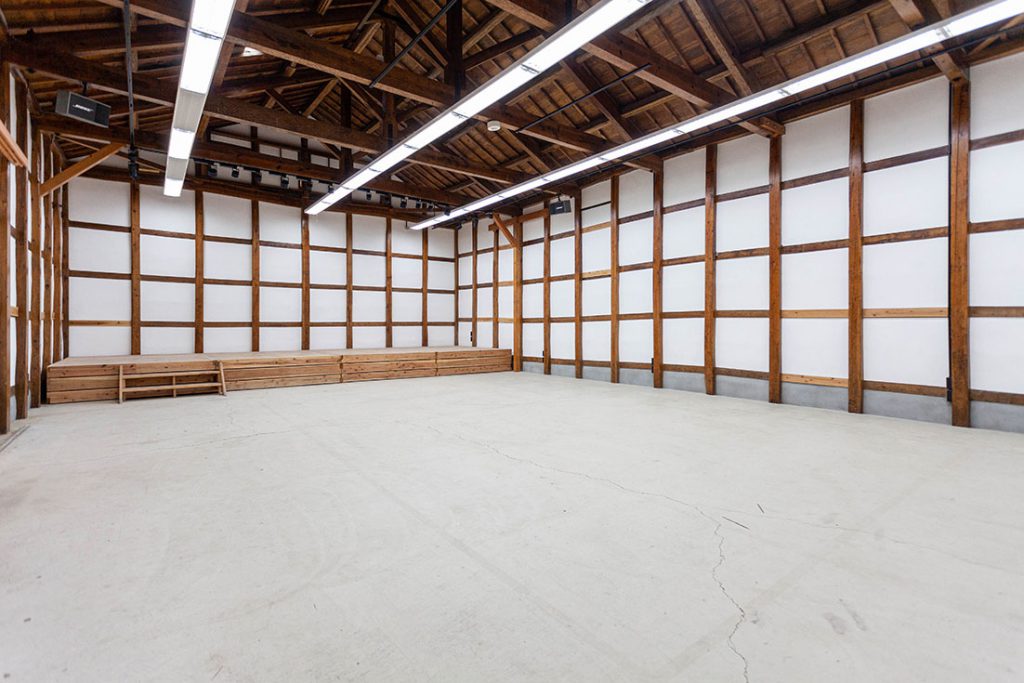 We rent small to mid-sized spaces for various events. A spacious mid-sized hall, renovated from a historical sake brewery building, is perfect for lectures or live events. Other rooms are well-suited for smaller meetings, as well as space for a pop-up shop or art gallery.
6. Handmade Marche in Collaboration with Local Community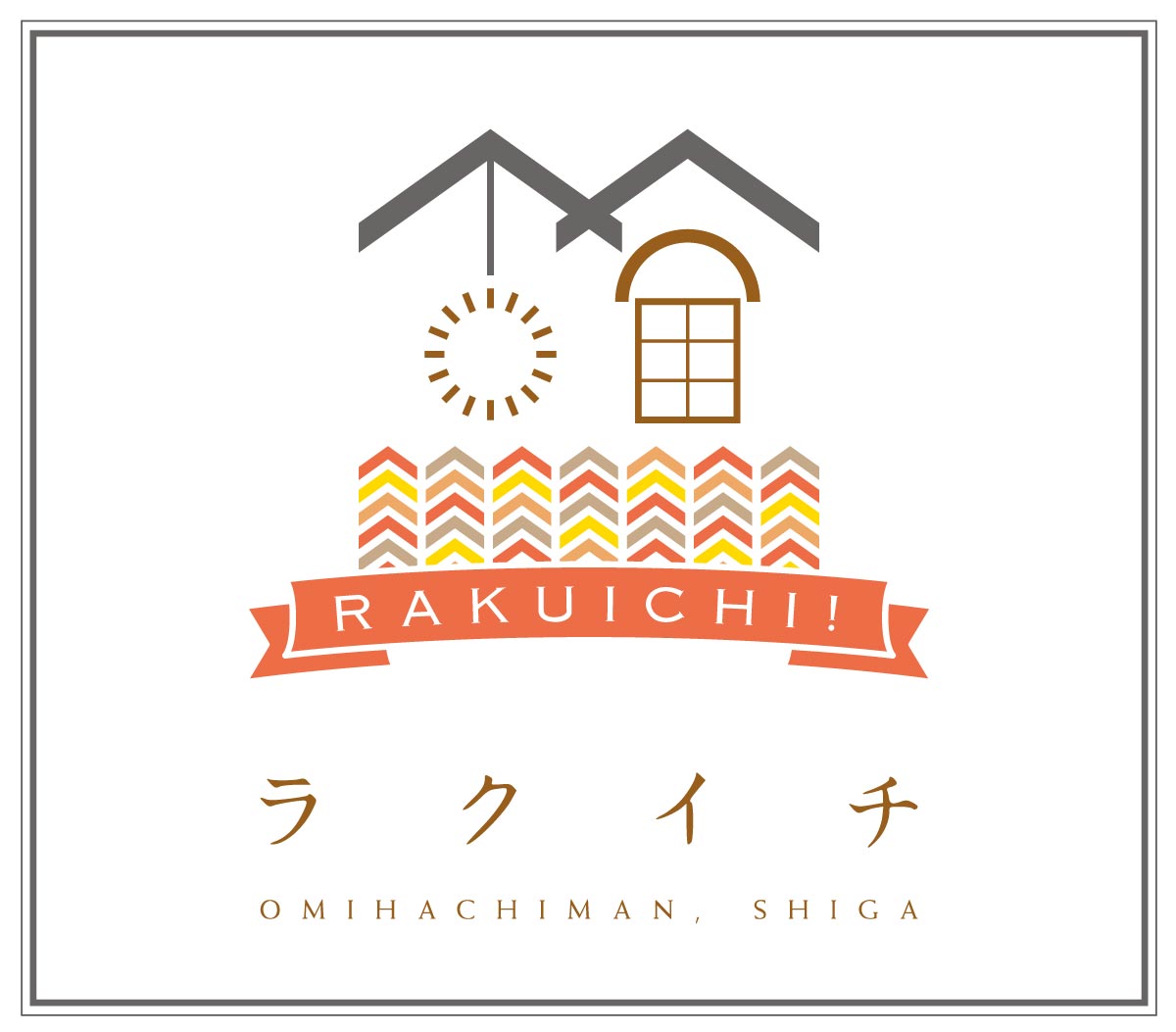 Together with local business owners, we hold a periodic handmade "marche," or market, called RAKUICHI. Omihachiman's historical neighborhood serves as the venue, including our former sake brewery buildings, historic machiya buildings, and western-style buildings designed by Willian Vories.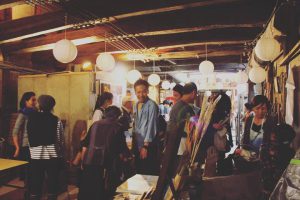 The event is focused around handcraft and organic culture, and features various booths for foods, crafts, workshops, music, etc. all joining together on the day of the event.
7. "Vories Street" Project
"Vories Street" is the name of a project which connects 12 buildings in the historical district of Omihachiman, which were designed by William Vories, a notable American architect who lived and worked here in the early 20th century. The route connects major Vories heritage sites, such as Hyde Memorial Hall, Andrews Memorial Hall, Former Omihachiman Post Office, and the historic Suwaicho area where the ancestral home of Vories' wife, Makiko Ichiyanagi, was once located. Walking through this "street" offers a deep and insightful look into the history and culture of Omihachiman.
An inner path of our facility is also part of "Vories Street," connecting two Vories buildings, Former Omihachiman Post Office and Andrews Memorial Hall. Enjoy the harmonious townscape of western mid-century architecture and Japanese traditional buildings.